For the Love of Bacon! Make Our Favorite Bacon Recipe at Home
Bacon Candy. It's a casual side dish for some and an obsession for others. Many of our guests have asked us what's the secret behind this tasty treat, and we're excited to share the recipe of our fan-favorite starter.
Our Bacon Candy is the perfect combo of crispy, crunchy bacon with a kick of sweetness and spice. It pairs well with just about anything. Enjoy it as a side dish or atop your favorite Old Fashioned drink. The best part is that it's so easy to make!
Bacon Candy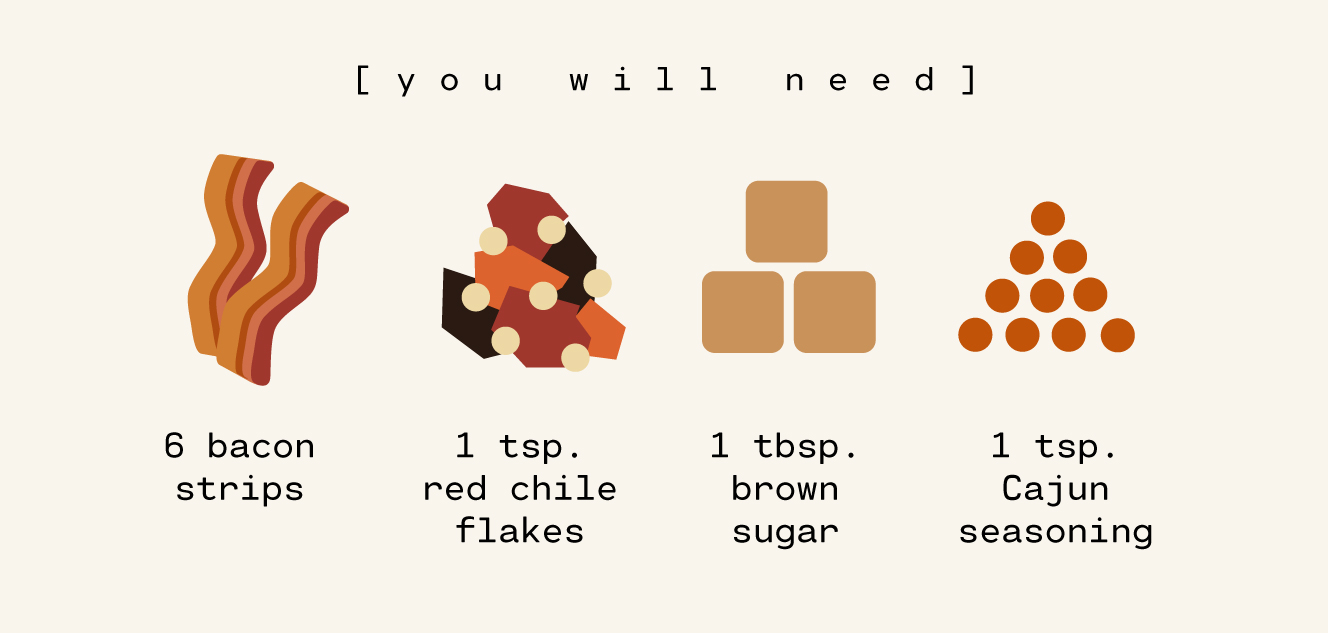 Steps:
Lay the bacon on a wax paper-lined tray.
Sprinkle evenly with the brown sugar.
Sprinkle evenly with the red chile flakes.
Bake at 350 degrees for 10-12 minutes or until the bacon is golden brown and crispy.
Remove and place on paper towels to drain off excess fat
If you're yearning for even more bacon, you're in luck. Our guests love bacon so much that we're bringing back The Bacon Experience Dinner. Taste and sip your way through three courses of bacon dishes and craft beer at our Lazy Dog Restaurant locations. Mark January 30, 31 and February 1 on your calendars and make a reservation if you want a taste of the action!